Exclusive Wedding Planner in Basel, Zurich, Lucerne, and worldwide
Elegant and timeless wedding planning
Unique and luxurious wedding planning in Switzerland and around the world.
True love bears all, endures all, and triumphs
Dear bridal couple, congratulations on your engagement! You may now begin planning the celebration of your life. A wonderful task lies ahead of you, leading to a glorious highlight.
A journey of planning, filled with challenging decisions. By considering the addition of a wedding planner to ease your load, you're taking the first step toward your carefree dream wedding.
Planning a wedding isn't something you do in a hurry, but you quickly become aware of the reality and complexity of such a project.
I am here to assist you from the beginning of your planning to the sensational highlight and beyond, supporting you from A to Z.
Together, we will keep track of all pending tasks and completed items, and I am always open to your input and feedback, whilst providing you with many recommendations, tips, and tricks.
It doesn't matter whether you want to marry in Basel, Zurich, or Lucerne, in France, in Mallorca, or in Tuscany, Italy. Or perhaps you're planning an elopement wedding in Mauritius? Or you're coming from abroad and want to get married in Switzerland?
I am here for you and will accompany you to wherever your hearts lead you in this world. Regardless if it's luxurious and grandiose in a 5-star hotel in the Basel region, or in a villa on Lake Como, or an intimate and exquisite wedding location in a distant place.
Together we find the location of your dreams
Full Service Wedding Planning
Just enjoy your big day and I will take care of the rest
Getting married abroad / Destination Weddings
Your carefree wedding abroad
Final touches to your wedding planning
A check-up on your completed wedding planning
Has becoming a wedding planner always been your dream?
The person behind the scenes and what motivates me
Discovering new, dreamy wedding locations and forming valuable connections with the best wedding service providers is now second nature to me and acts as a driving force that motivates me daily.
I am constantly seeking the most beautiful places, hidden gems, and exquisite venues. I live and breathe wedding planning, and my personal and professional lives often merge seamlessly. My philosophy is to create unforgettable and beautiful weddings and experiences that you and your guests will rave about for a long time, leaving a lasting impression.
To achieve this, I work conscientiously and with great attention to detail, cherishing the collaboration with top-notch and dependable partners and suppliers.
Let's embark on the most beautiful journey of your life together.
Yours,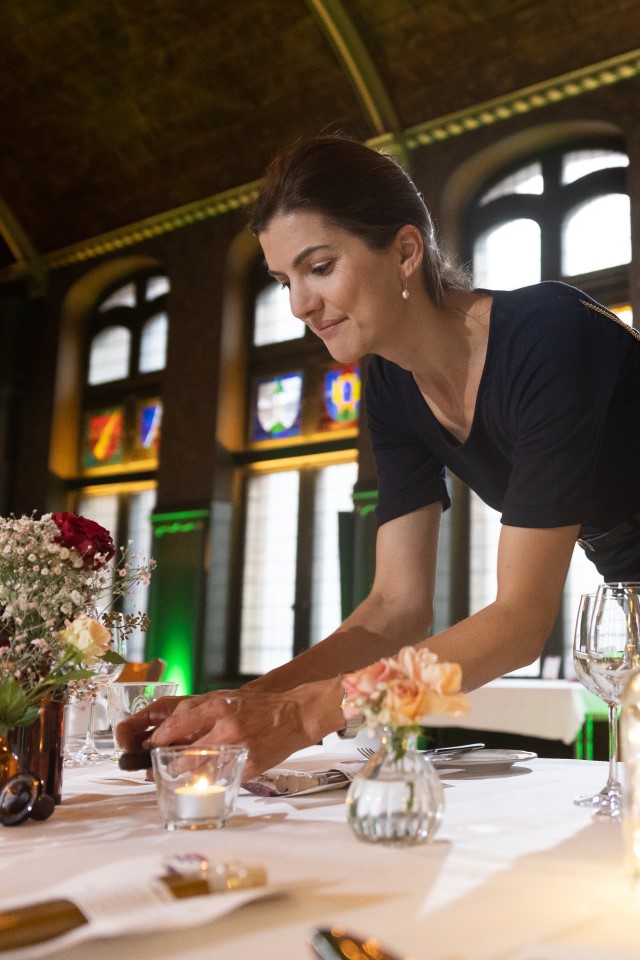 "Once in a while, right in the middle of an ordinary life, love gives us a fairy tale."
Every wedding is unique – thank you very much for your trust!
We would like to take this opportunity to express our heartfelt gratitude to you once again for all your efforts. We felt very competently guided at all times and were truly grateful to have you and your support by our side. This was a great relief for us, and you significantly contributed to the success of our wedding! Thank you very much!
Marie & Kevin (June 2023)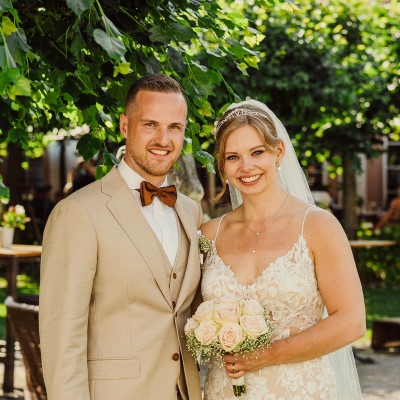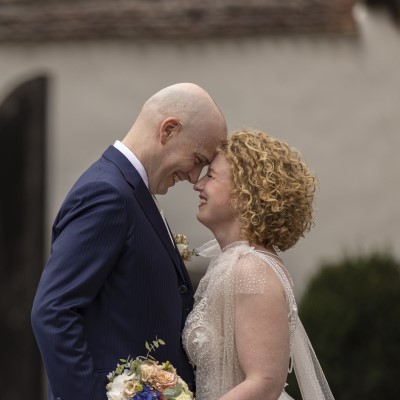 We can wholeheartedly and without hesitation recommend Lisa for planning your dream wedding. She listens very attentively and executes the wishes with great precision. She offers her own suggestions where needed and is fully reliable. I felt confident that she had the planning firmly under control at all times, and that I didn't have to worry about anything. Making an inquiry is definitely worthwhile!
Fabia & Markus (September 2021)
Let me know what your dream wedding looks like.

I will make your wishes come true…