On your big day, everything should be perfect, and you can fully dedicate yourself to your guests and to each other as a newlywed couple.
You can enjoy your wedding day to the fullest, and I will take care of the coordination for a seamless flow, whilst handling all the 1001 major and minor aspects of the celebration and serving as the point of contact for you, your guests, and all the on-site service providers. Approximately 4 weeks before the wedding we discuss your final plans, and I provide a detailed schedule approximately two weeks before the event which is also shared with most of the involved service providers.
On your big day, I am actively involved for an average of 12 hours, taking over 10,000 steps, and leaving nothing to chance. As you can see, there's a lot to do.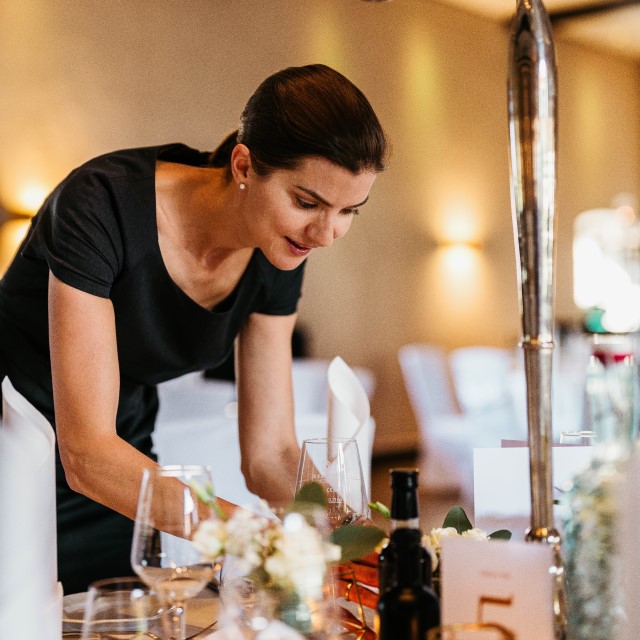 "Once in a while, right in the middle of an ordinary life, love gives us a fairy tale."
I have managed many successful weddings and ensured that everything and everyone is in the right place at the right time. And even if a minor mishap occurs, I will dedicate myself to resolve it.
You should feel like a guest at your own party. Having a great time and no need to worry about a thing. I am in close contact with all service providers and have a bird's-eye view, so if there are any surprises, I am usually informed. 😉
Your investment: starting at CHF 1,400 depending on the duration of service.